Let us help you grow your business through the web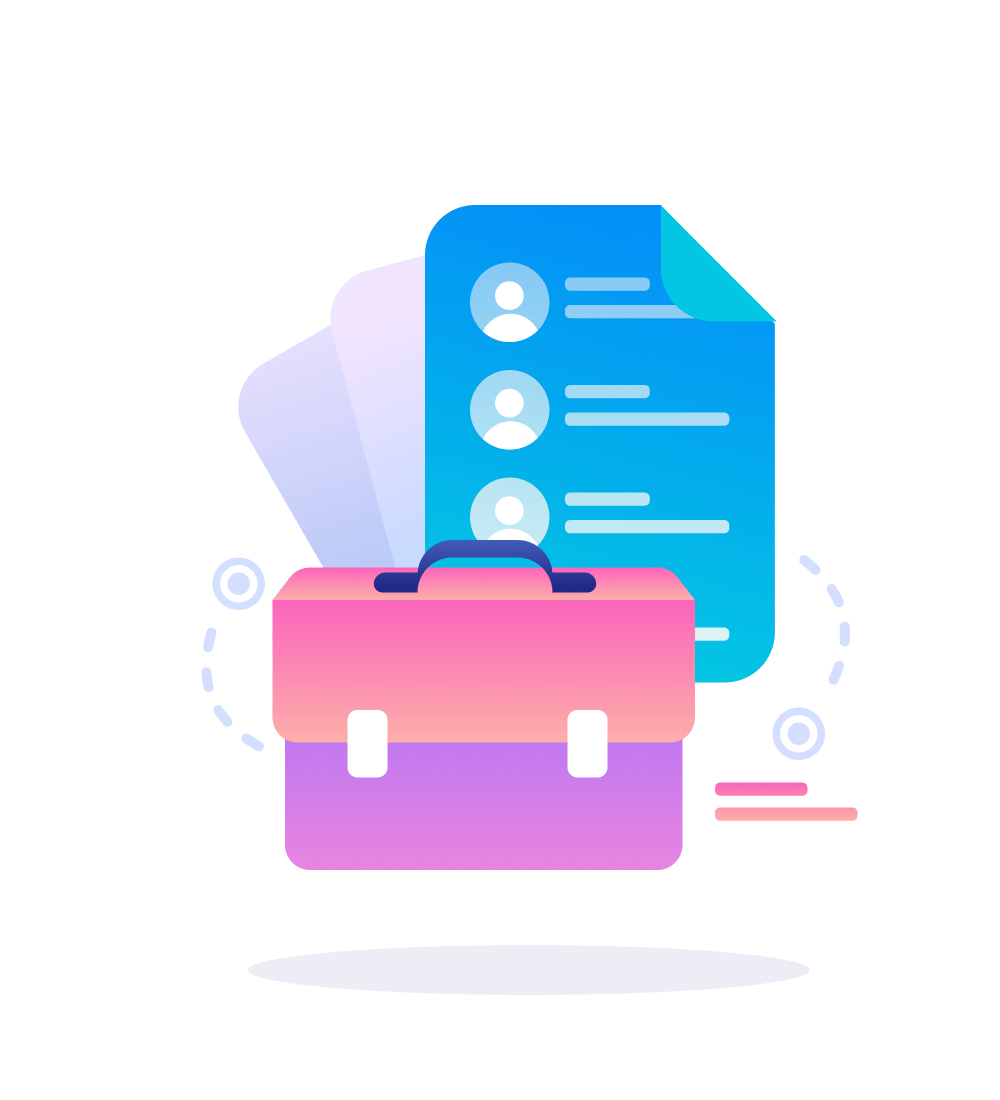 Fast, friendly, and highly experienced, Atlas Cranes is renowned throughout the Sydney region for the ability to find a solution to any lifting problem.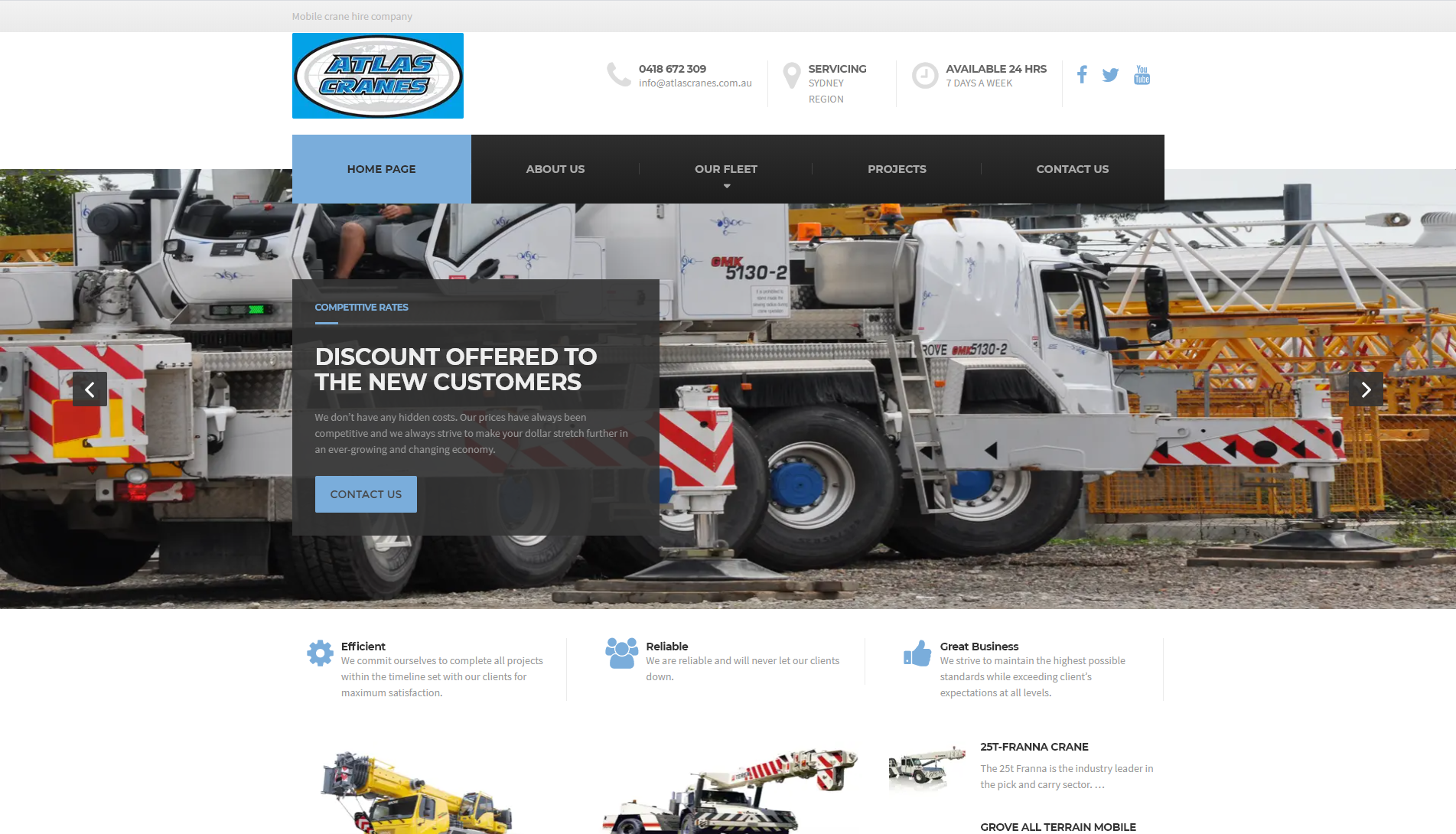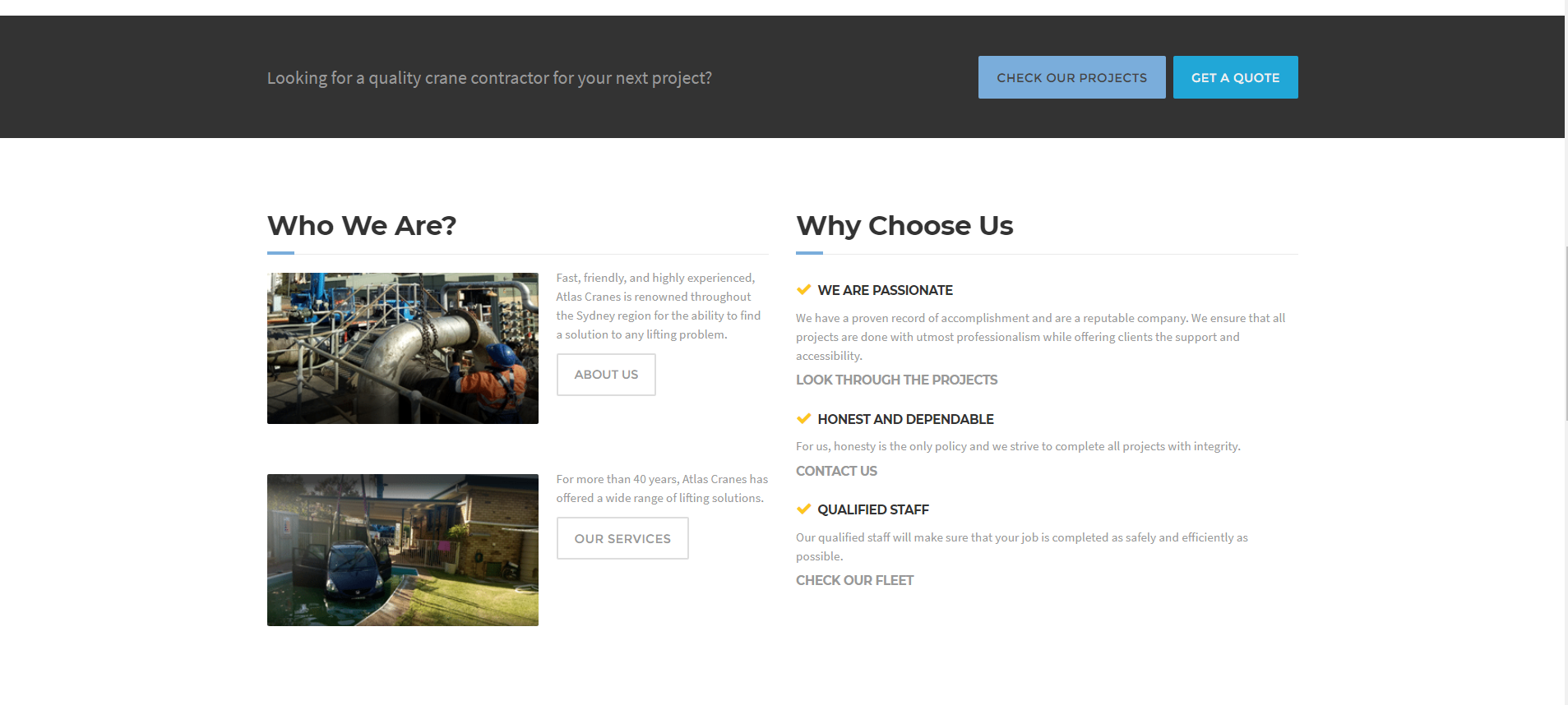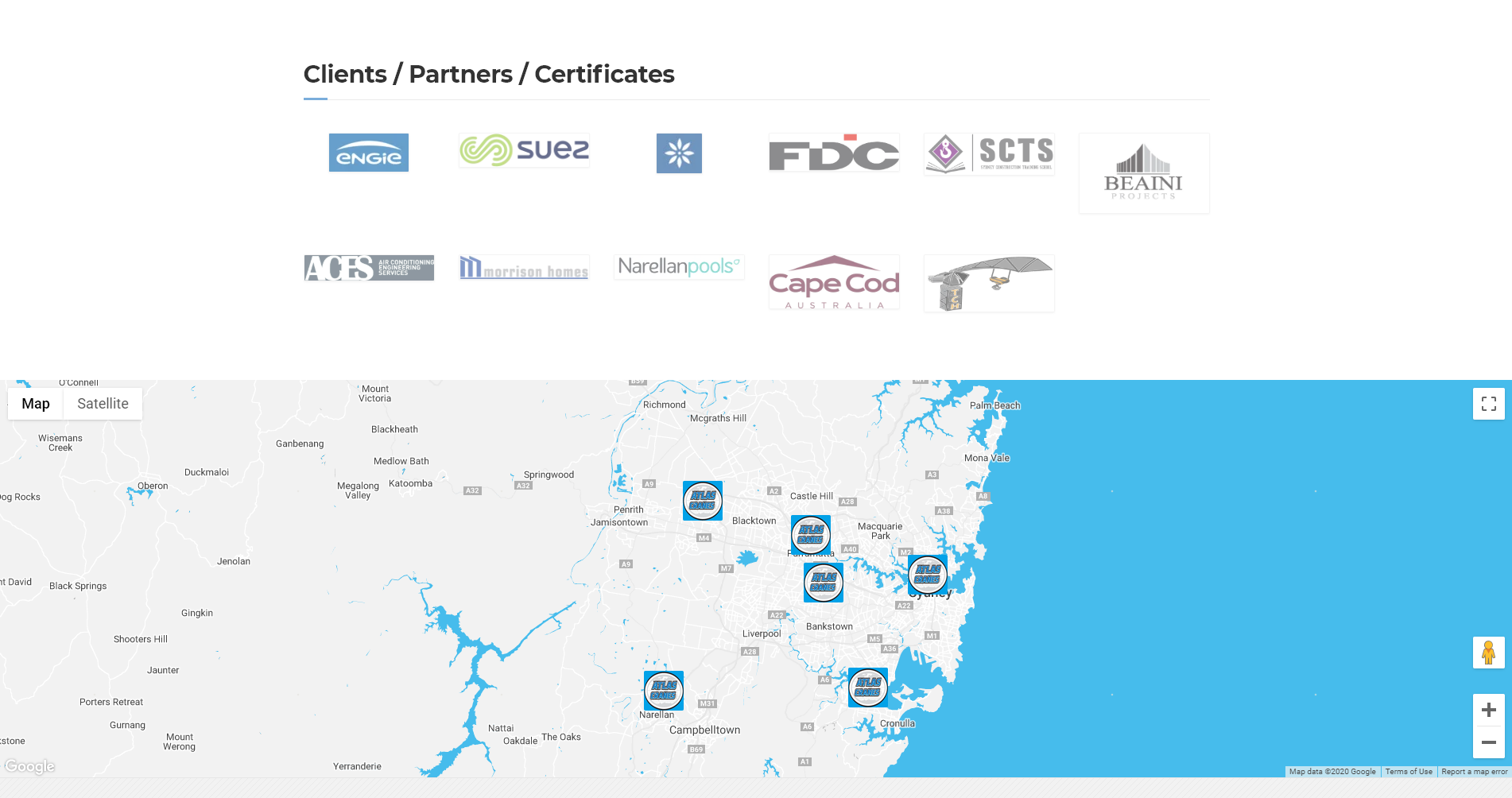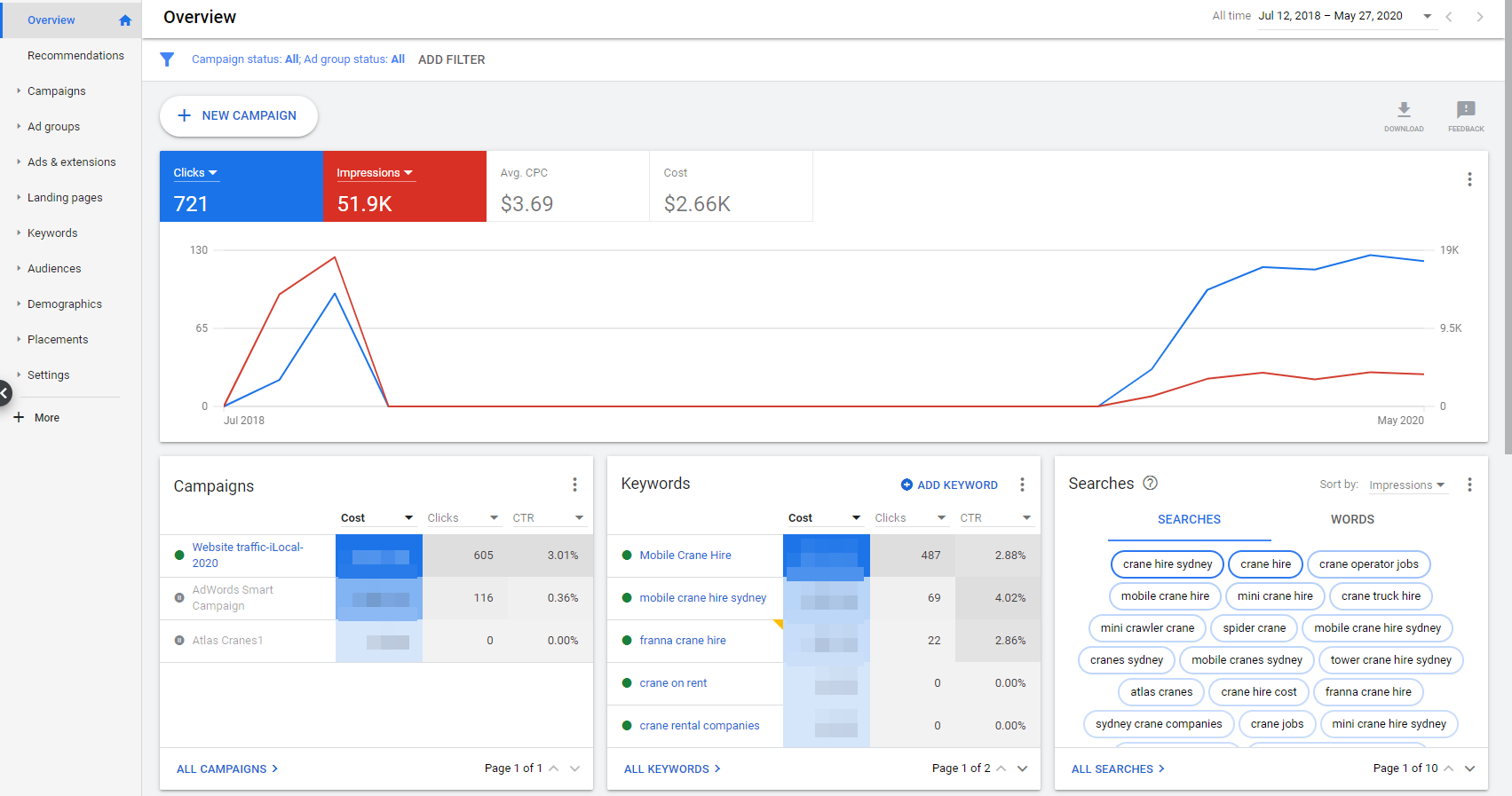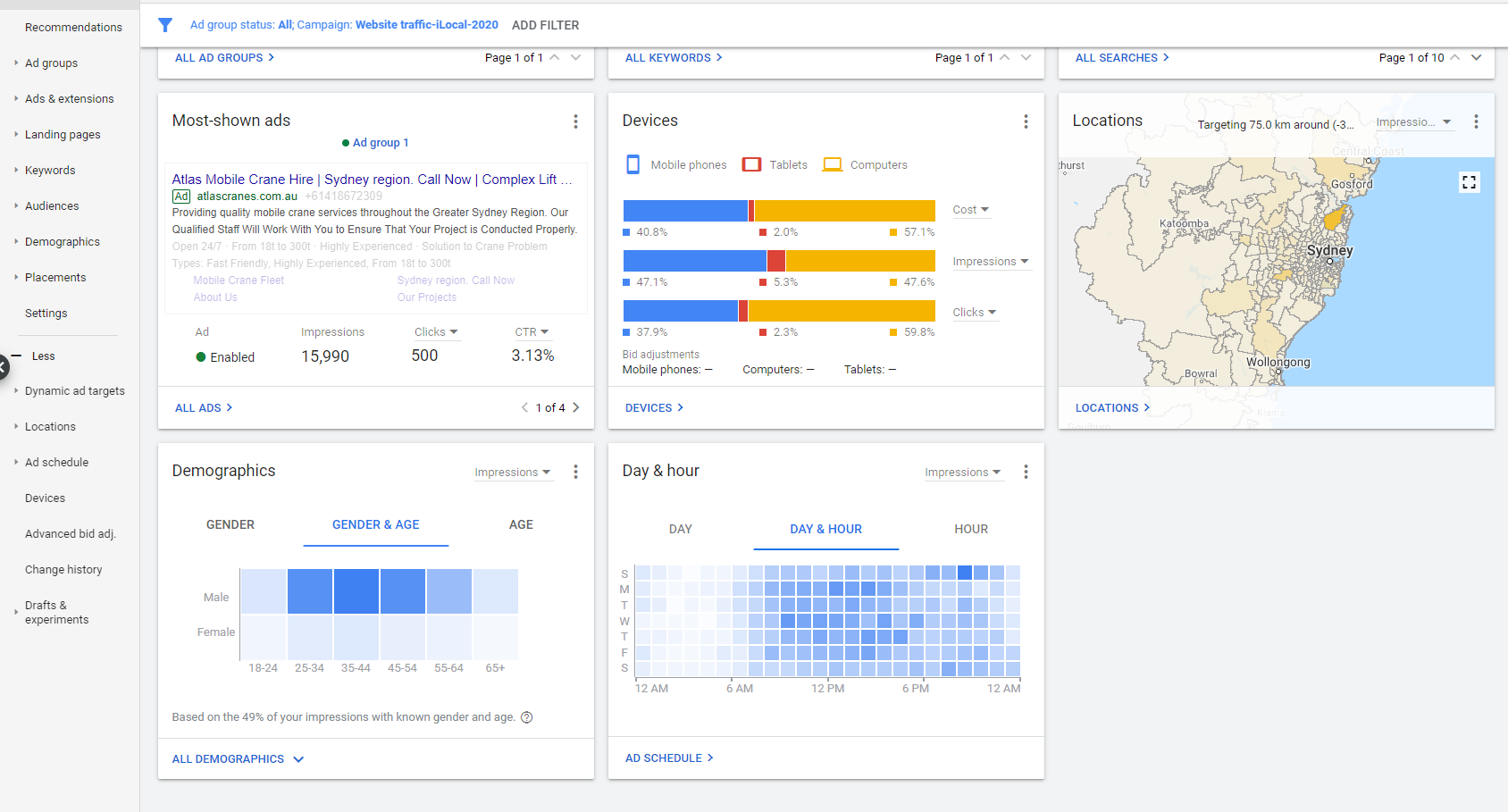 Challenge
Improving PPC quality score while working with a tight monthly budget.
Solution
To achieve the results we focused our efforts on five key areas:
Keyword Research – Discover new, highly relevant keywords and include them to the campaign, including long-tail opportunities that can contribute to the bulk of the overall traffic.
Keyword Organisation – Split our keywords into tight, organised groups that can be more effectively tied to individual ad campaigns.
Refining Ad Text – Test out PPC ad copy that is more targeted to our individual ad groups. More effective ads get higher CTR, one of the best ways to improve the Quality Score.
Optimizing Landing Pages – Follow landing page best practices and we create pages that connect directly with the ad groups and provide a cohesive experience for visitors, from keyword to conversion.
Adding Negative Keywords – Continuously research, identify and exclude irrelevant search terms that are wasting our budget.
Results
We've achieved a Click Through Rate (CTR) of 18%, which generated a number of new sales. In the campaign's inaugural month of activity the Cost Per Action (CPA) was reduced by 30%, surpassing the client's target. May 2020 saw post-click revenue – (generated by both dynamic retargeting and the prospecting campaign) – produce a Return on Investment (ROI) of 415%.
From The Client
"These guys have built such a strong relationship with our organization that we consider them an extension of our IT department. We always know that excellent service is just a phone call or e-mail away and that we will receive the same level of attention they always provide that makes us feel like we're their top priority."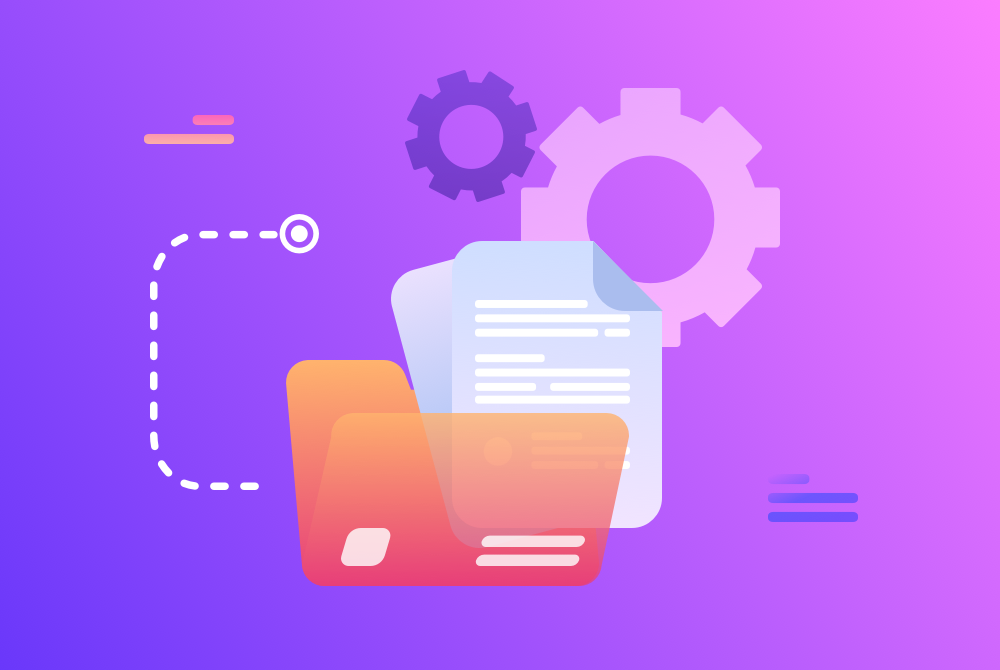 Sales and marketing purposes remain the key catalysts behind using social media.
Get new blog posts by email: